The much-awaited travel event is back!
AD ASIA EVENTS, the organizer of the said expo has chosen the CRYSTAL CORRIDOR of OKADA MANILA to be this year's official venue occupying 5,758sqm space consisting of 200 booths on display. Back with a vengeance indeed!
WORLD TRAVEL EXPO, an annual event for both local and international tourism industry in the country, will bring together various tourism organizations and hospitality industry players to become the one-stop shop of travel enthusiasts for all their needs. And on its comeback to the physical event, it has become BIGGER and more INFLUENTIAL, starting with its new home, OKADA MANILA, said to be Manila's grand icon and biggest integrated resort in the Philippines to date.
Okada Manila has been recognized as a Forbes five-star integrated resort by Forbes Travel Guide for three straight years (2019 to 2022).  Known for its top-tier facilities and exemplary service that personifies the unique blend of Japanese hospitality and Filipino warmth.  From the luxurious hotel rooms to an exciting array of dining options, a premium Retail Boulevard, and the largest and most exciting gaming floors, Okada Manila is one of the key drivers in the Philippine tourism industry. Okada Manila is also home to the world's largest multicolor dancing fountain and the one-of-a-kind indoor nightclub and beach club, the Cove Manila.
Moreover, OKADA MANILA will offer a wide range of amenities to the WTE2022 Sponsors, exhibitors, and guests such as free parking, excellent Wi-Fi connection, and shuttle services, providing more convenient transportation as they visit the expo.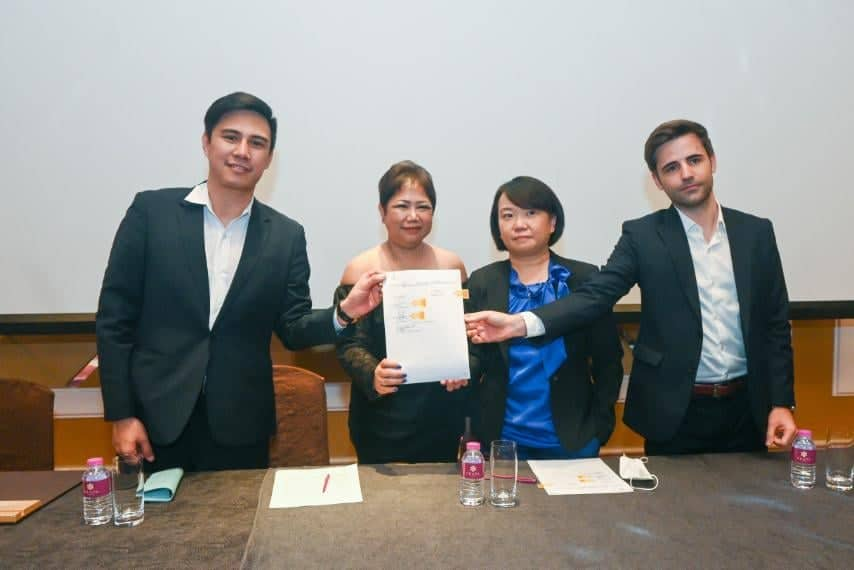 The WORLD TRAVEL EXPO is preparing a better lineup of amazing travel promos, deals, and packages that will help the event visitors achieve their best vacation without the hassle!
The expo will run on October 21 -23, 2022, from 11 am to 9 pm. Evening visitors will get to witness the Fountain's hourly shows beginning at 6 pm daily,  which will be an additional attraction to the event.
Check out WORLD TRAVEL EXPO through its Facebook page: World Travel Expo | Facebook for more details.
I for one am looking forward to it as I plan to travel soon! Where? To where I can get the best deal ever! So see you there, Mommshies!