Procter & Gamble (P&G) Philippines took home three recognitions at this year's Asia CEO Awards, a testament to the strong corporate citizenship and company culture of one of the country's sought-after multinationals.
The awards body recognized P&G Philippines as the Grand Winner for the "Top Employer of the Year" category. The Company has also been cited as the "Diversity Company of the Year" and "Sustainability Company of the Year" awardee in the Circle of Excellence in these categories.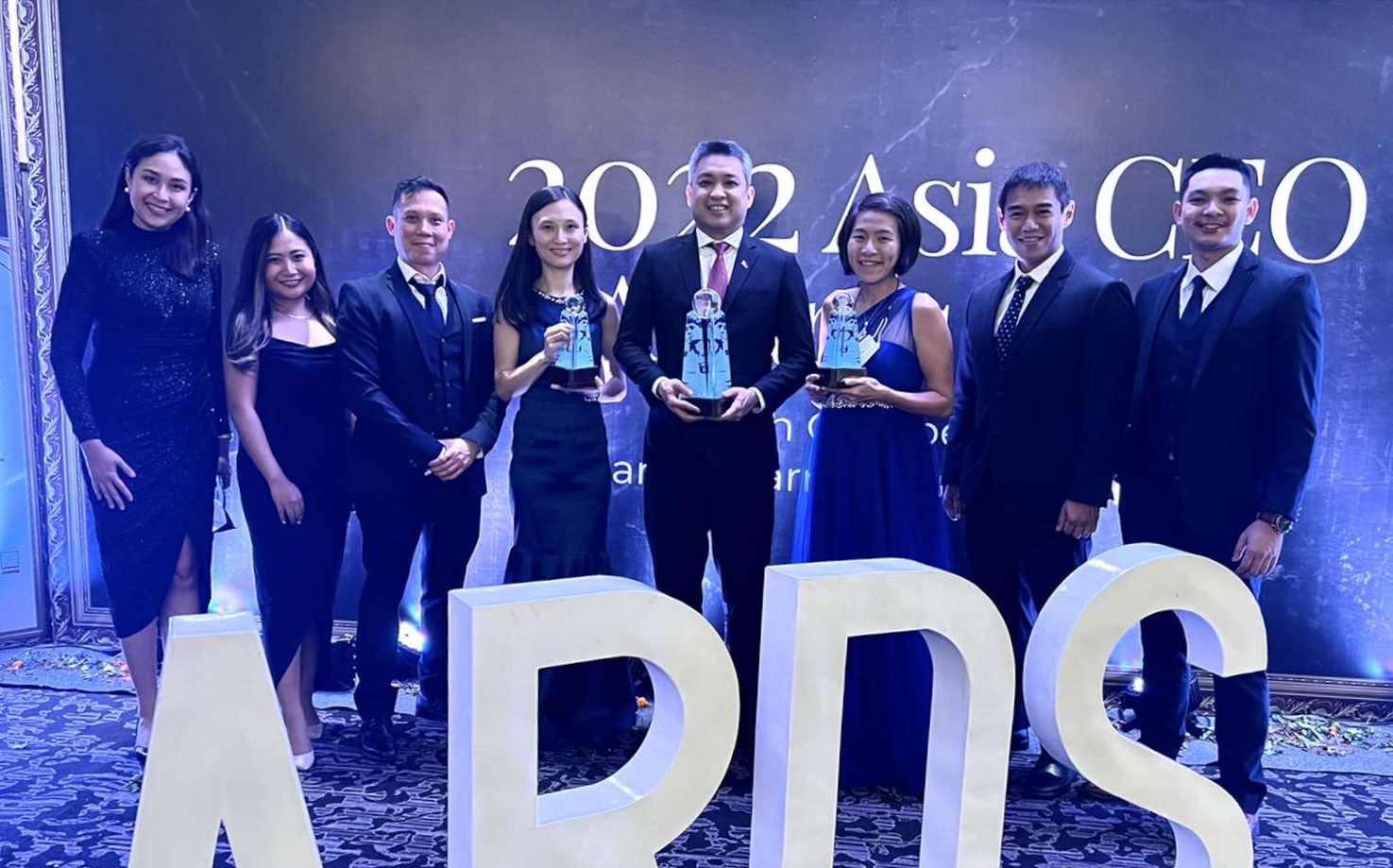 Held annually since 2010, the Asia CEO Awards seeks to highlight the leadership accomplishments of notable companies and leaders that contribute to building the nation. This year's Asia CEO Awards received over 400 nominations from the nation's top organizations and industry leaders.
"P&G is honored to be awarded by the 2022 Asia CEO Awards as the Grand Winner for the Top Employer of the year.  This is valuable recognition of our company's efforts to be a force for good and a force for growth for our employees, consumers, and the country. We focused on prioritizing employee health and safety, delivering superior brand innovations and supporting nation-building efforts amidst and despite the pandemic," shares Raffy Fajardo, President and General Manager of P&G
Employer of choice
Among the few companies with a successful "promote from within" culture, P&G is known to highly invest in their talent and leadership development.  The company stands apart with its meaningful careers leading billion-dollar global brands, providing international exposure and assignments, and coupling these with hands-on mentorship from the best business leaders locally, regionally, and globally.
 The company has frequently said people are its most important assets, and they brought this to life in varying degrees, from repurposing its Cabuyao manufacturing plant to produce medical-grade facemasks for employees and donations to shifting its onsite multi-faceted wellness programs to cater to a virtual set up. During the pandemic, P&G's employee care program dubbed "Alagang P&G" focused on ensuring employee safety, health, wellness, and connectedness despite the organization being physically apart for over 2 years. As a result, the company's recent organization survey revealed that an impressive 93% of its employees were proud to work for P&G.
P&G has also stepped up as a Force for Good and a Force for Growth by providing job security, safeguarding frontliners with medical PPEs, aiding covid-vulnerable communities, building health infrastructure and continuing economic investments.
An equal and inclusive employer and workplace
P&G's "We See Equal" program champions equal opportunities and access for all its employees to succeed via industry-leading policies, inclusive programs, and equitable practices, especially in traditionally male-dominated environments. As an example, P&G designed its physical manufacturing work opportunities to be equally accessible for men and women through automation solutions that ensure both genders can perform the job. The use of automated cargo lifters removes the job's gender bias by eliminating physical requirements.
The Company pioneered an industry-leading parental leave policy called "Share the Care" policy that provides a minimum of 8 weeks paid parental leave for all types of P&G parents (biological and adoptive) to allow parents to bond and care for children new to their family.  This goes beyond the standard 7 days paid paternity leave mandated by the government and breaks old stereotypes that the mother is the sole and full-time caregiver for a new child.
P&G has also provided equal opportunities and inclusive work environments for persons with disabilities (PWD) through its recently launched Limitless program.  This helps create a more inclusive workplace and company culture where applicants and employees with disabilities and employees with disabled dependents feel valued, included, and can perform at their peak.
 Sustainability in action
Environmental sustainability is at the forefront of P&G's corporate citizenship priorities, which has led to their awarding as "Sustainability Company of the Year" among the category's Circle of Excellence. P&G's Ambition 2030 declaration aims to make responsible consumption possible. The Cabuyao plant is a 100% zero manufacturing waste-to-landfill operation. They purchase 100% renewable electricity for their Cabuyao plant operations. They also track overall water consumption and recycle wastewater in the plant.
The company's new sustainability initiative "Project LESS" introduces new waste reduction solutions for in-store and online retailing. They converted single-use Point-of-Sale Materials (POSMs) to collapsible, reusable, and paper-based POSMs. This also converted plastic shrink-wrap packaging to FSC-certified paper stickers and replaced plastic bubble wrap with upcycled honeycomb papers in their last-mile e-commerce packaging. This project reduced 380,000 kilograms of single-use plastic and approximately 20,000 kilograms of virgin material use.
As the country's top employer, the multinational has grown to over 2,000 employees despite the challenges of the pandemic and is poised to continue delivering superior branded products while contributing to nation-building in the Philippines.