Next to basketball, we Filipinos love coffee so much that we do not even care how much it costs at popular high-end cafes like Starbucks, CBTL, Bo's, Coffee Project, Seattle's Best, etc. We just can't resist the aroma, right? But there are products that can give you more than the taste of expensive coffee from these known cafes. And I came to know of a proud Filipino company that gives just that and more – health, wealth, and wellness.
Primemost Marketing Services or PMS Prime has been in the industry since 1998 offering products that are designed to promote health and wellness. With their mission of excellence, trust, honesty, integrity, and quality, they grew to be one of the top direct selling companies in the country.
PMS is not just providing Filipino families with high-quality consumer products but also gives opportunities for a better life as they offer individuals to be part of their family as resellers providing additional income needed in times like this, under a pandemic. For as low as P2000, you can be your own boss.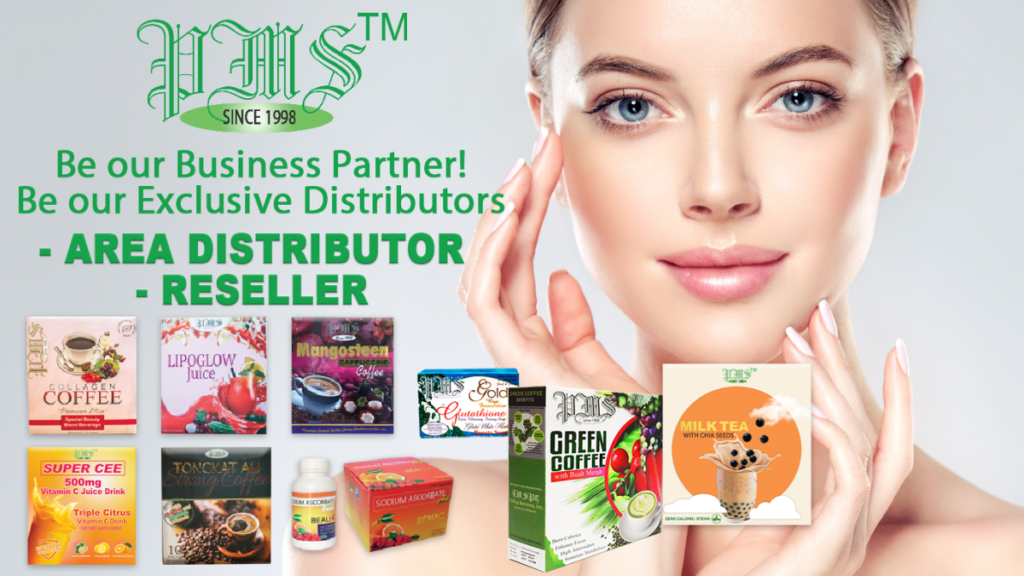 For 22 years and counting, the company boasts of its well-loved brands: – PMS BEAU-C SODIUM ASCORBATE PLUS VITAMIN C – PMS SUPER CEE 500mg VITAMIN C JUICE DRINK – PMS LIPOGLOW JUICE – PMS MILK TEA: Wintermelon, Hokkaido, Okinawa, Thai – PMS GREEN COFFEE with BUAH MERAH – PMS TONGKAT ALI STRONG COFFEE – PMS MANGOSTEEN COFFEE – PMS COLLAGEN COFFEE – PMS Tummy Tuck Coffee and PMS GLUTA HERBAL SOAP.
I have tried all of their coffees and I must say, it didn't disappoint me. I love the fact that aside from being an antioxidant, it gives a lot more health benefits as per the variant you will take. As I am an acidic person, I am very choosy about what coffee to drink so I won't have to suffer from any attacks. I drank all of its variants and thank goodness; my stomach didn't hurt at all.
Their juices are also good. Love that it can also make you slim and pretty!
For more info visit their Facebook www.facebook.com/PMSMainBranch or IG: @pmsofficial.ig
PMS was a proud sponsor of the #AVPBloggersParty2021 held at the Selah Garden Hotel in Pasay City.