[Manila, Philippines]: Procter & Gamble (P&G) Philippines, the leading and trusted manufacturer of its health care, home care, beauty, and grooming products, continues to be a force for good with its recently concluded annual local Equality & Inclusion (E&I) Symposium with the theme "wE&I, Together We Care".
"I really loved this year's theme. Because for Equality & Inclusion to truly flourish, they must come from our collective actions. It is from what we do, how we think and act. I hope this inspires us that we all have a role to play in driving Equality & Inclusion in the company. Each one of us has a role to play in learning about, and tackling our unconscious biases, and supporting one another so truly together, we care," said Evelyn Ng, P&G's Equality and Inclusion Leader and Vice President and Regional Comptroller for Asia Pacific, Middle East, & Africa.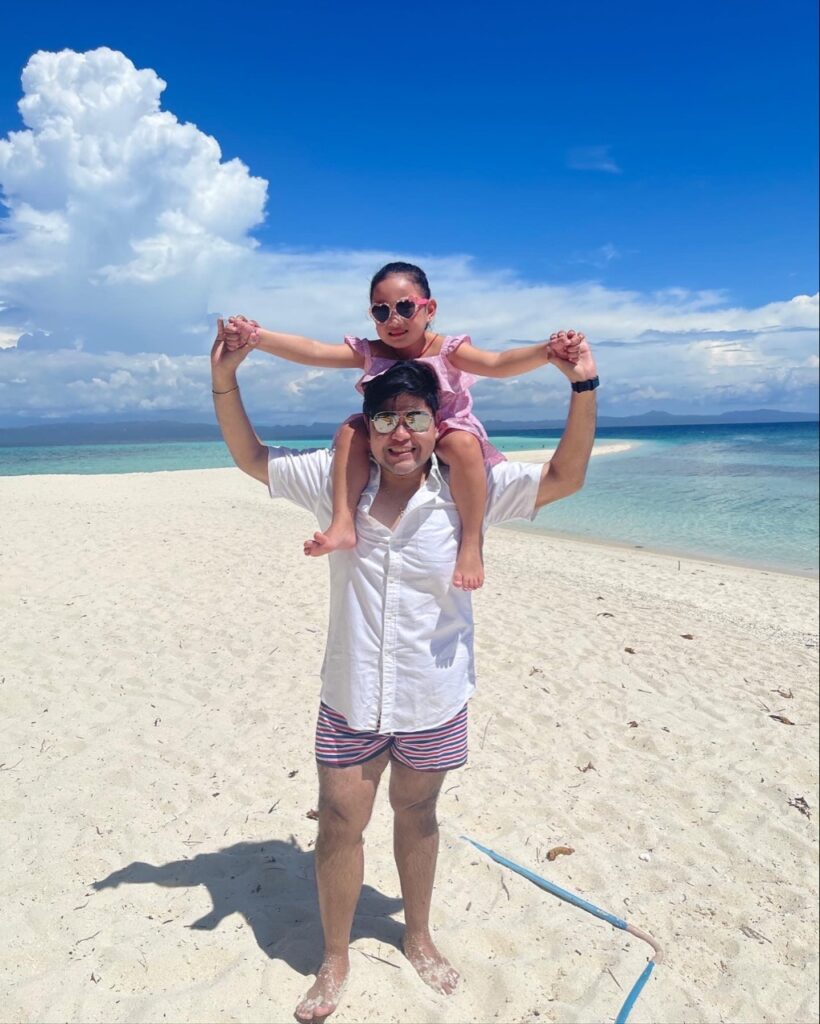 Speakers included Caloy Ignacio, a P&G leader, and proud single parent. Ignacio, the director of their source plan pay operations department, shared his story of how the company enabled him to succeed as a father. Having to adopt his niece due to his sister's untimely passing, he expressed how P&G's industry-leading policies helped him fulfill one of the most important roles in his life.
"Now that my adoption has been finalized, I plan to take my paternity leave by the end of this year and I'm so excited about it. P&G has rolled out a policy called Share the Care which allows for a minimum of 8 weeks of fully paid parental leave even for adoptive parents. This will give me more time to spend with my daughter and fully devote myself to her as her Dad. The past years have been challenging for me, but P&G has been there for me all throughout to help me balance fatherhood and my career," said Caloy.
P&G's Share The Care policy provides a minimum of 8 weeks of fully paid parental leave and offers all kinds of parents equal opportunity to care for and bond with biological or adopted children new to their family. New fathers, regardless of gender and marital status, are now enabled to share and support caregiving duties beyond the standard 7 days mandated by Philippine law.
Hendra Lim also shared his perspectives on equality and inclusion as the leader of the Gay, Ally, Bisexual, and Lesbian Employees (GABLE) affinity group for the P&G's Asia Pacific, Middle East, and Africa region. He is also the company's Director of Finance for the Sales department and Market Strategy & Planning. To him, it is important to nurture a culture of allyship for LGBTQ+ colleagues.
He realized this more strongly after an experience with his previous manager that influenced and led him to where he is now. In 2015, Hendra was expecting his twin sons via surrogacy. Due to a complication during the last trimester, Hendra had to take an earlier sabbatical to welcome the early arrival of his sons.
"Although I felt guilty for the sudden absence that I had to take, my former manager and mentor assured me that P&G has a policy that will allow me to take an extended leave and focus on my duties as an incoming father to my twins. This entire experience was my inspiration to be more active in GABLE. It is important to educate and equip people in understanding unconventional partnerships and parenting. Hence, why activities such as this E&I forum really serve as an avenue for us to learn more about our community and helps us to continue to become a force for good and a force for growth," said Lim
P&G's GABLE affinity group is one of the company's globally recognized affinity groups dedicated to creating an inclusive environment in which LGBTQ+ employees feel valued, accepted, and able to perform at their best. P&G's commitment to LGBTQ+ colleagues and consumers is felt and supported both internally and externally – taking a stand for equality and marching as an LGBTQ+ community alongside our P&G allies, supporters, and teammates.
P&G Philippines has always been ahead of the times in terms of progressive policies and benefits to support its diverse workforce. Apart from legal spouses, the company recognizes domestic and same-sex partners as eligible dependents for healthcare, medical plan, life and accident insurance, bereavement leave and assistance, emergency loans, housing loans, international relocation assistance, and other relevant benefits.
###
About Procter & Gamble
P&G serves consumers around the world with one of the strongest portfolios of trusted, quality, leadership brands. Fostering equality and inclusion, supporting our communities, and protecting the planet are embedded in how we do business. We believe we have a responsibility to make the world better — through the products we create and the positive impact our brands and Company can have. P&G's portfolio includes Always®, Ambi Pur®, Ariel®, Bounty®, Charmin®, Crest®, Dawn®, Downy®, Fairy®, Febreze®, Gain®, Gillette®, Head & Shoulders®, Lenor®, Olay®, Oral-B®, Pampers®, Pantene®, SK-II®, Tide®, Vicks®, and Whisper®. The P&G community includes operations in approximately 70 countries worldwide.
Please visit http://www.pg.com for the latest news and information about P&G and its brands.