One of my favorite timeless movies is the 1980 fantasy/romantic drama, "Somewhere in Time" starring two of the most beautiful faces the movie industry has ever had – Christopher Reeves and Jane Seymour. The movie is set in 1912 so you will see houses and dresses of old. And those are the things I love to see and encounter personally if I could just time travel.
So, when I got the opportunity to visit Las Casas Filipinas De Acuzar in Bagac, Bataan, an overwhelming excitement washed over my entire body. I have been hearing and reading about Las Casas and I've been wondering for some time now if I will ever have the chance to come and visit. And this is an answered prayer!
Travel time is around 3 to 4 hours depending on where you will pass through. SCTEX is best if you want to arrive early. Better visit in the daytime so you can enjoy and marvel at everything the place has to offer. But mind you, when night falls, it becomes magical!
BACK IN THE PAST
The moment you enter Las Casas, you will instantly be transported back into the past as you can see a tram-a mini train used as transportation back in the day. And the staff who'll greet and welcome you are clad in traditional Filipino clothes.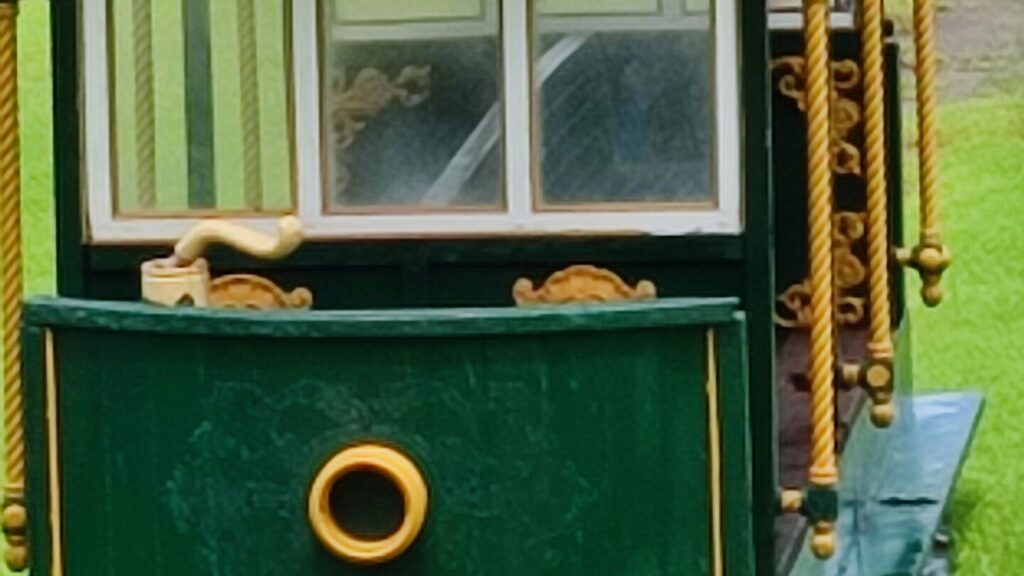 If you are staying overnight (just as we did), you will be escorted to a room or house where you will forget the year you are presently in. Like houses in the past, it is mostly made of wood, and the windows are made with Capiz which we hardly see now.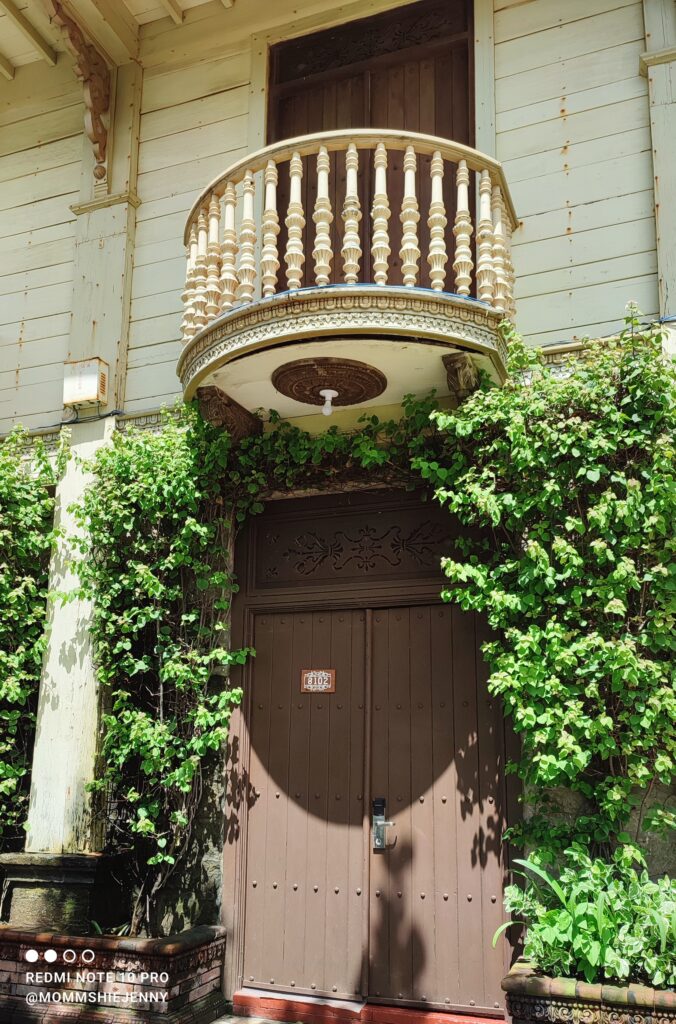 Walking along one of the roads, I saw a few verandas and remembered a scene from Romeo and Juliet and uttered, 'Romeo, my Romeo, where art thou?' Located in front of the beach, I can imagine a long-haired Juliet with her fresh face kissing the ocean breeze.
There are a total of 63 heritage houses inside the 400-hectare resort and 43 of those can be rented. All of which have their own stories to tell.
WHAT TO DO INSIDE LAS CASAS
Heritage Walking Tour – With a guided tour, I got to explore a few heritage houses which put me in awe. The first house we visited was that of the Alonzos, the Casa Binan Laguna, which has a direct lineage to our National Hero, Dr. Jose Rizal. I will not pre-empt whatever the guide told us; you have to hear it yourselves. If you were able to watch Heneral Luna starring John Arcilla, you will be able to see where he was killed. Next is a replica of the old University of the Philippines. It is so big that even 'karuwahes' or cars are parked inside. And that, during that period in time, it already has what the guide called a 'silipcam' where the landlord can see visitors before they can even enter. Then we went to a house laden with old relics! It was my first time seeing an antique 'plantsa' (flat iron) made of wood. You don't even need electricity or coal to use it. Fascinating!

Antique plantsa, anyone? Do you have an idea how this is used?

A vintage phone

An old wash bin

Balsa Ride along Umagol River– You cannot visit Las Casas and NOT ride their balsas because you are going to miss the houses you can only visit through the balsa like the Casa San Juan Batangas. It is one of the oldest and almost all-original structures in the resort. The newest attraction is the replica of Guillermo Tolentino's UP Oblation. We also passed by the white house used by Raymond Bagatsing in the movie, Quezon's Game and the replica of St. Joseph Cathedral in Bataan.

Casa San Juan Batangas

Eat! – Places to fill your hungry stomach due to the walking and touring exploit inside Las Casas are Kusina Ni Nanay, La Bella Teodora, La Parilla, and Pica Pica, Café Del Rio, Bespoke Dining, and Dapitan Bar. A mixture of Filipino, Spanish and Italian cuisines, and are all yummy!
'Beachcapade' – a relaxing and soothing moment where you can feel the ocean breeze caressing your whole body is priceless! Not to mention that sea water and air do wonders to your health. So peaceful and serene. Maybe do some team-building activities or a Bonfire Night perhaps?
Hotel de Oriente Viewing – this is a replica of the Hotel in Binondo which unfortunately was burned down. Imagine replicating it to its original architectural design. But they were able to do it. How? You will find out there.

Hotel de Oriente

Walking Night Tour – This is what I said earlier where at night, everything turns magical! Once they light up the pathways, you will be enchanted by the view of the Umagol River, the gazebo, the bridge, and even the mini plazas. It is simply, dazzling!

Estero de Binondo at night

Kalesa and Tram Ride – Go around the resort by either a Kalesa or Tram and have a blast from the past!
Movie Screening – Watch and preview old films or whatever is available at Casa Mexico Pampanga in a different setting.
Marina – for yacht and boat dockings is still under construction. Watch out for it!
AND BEYOND
Aside from taking pictures and reliving the past, it is so nice to know that Las Casas is not just about all those but more.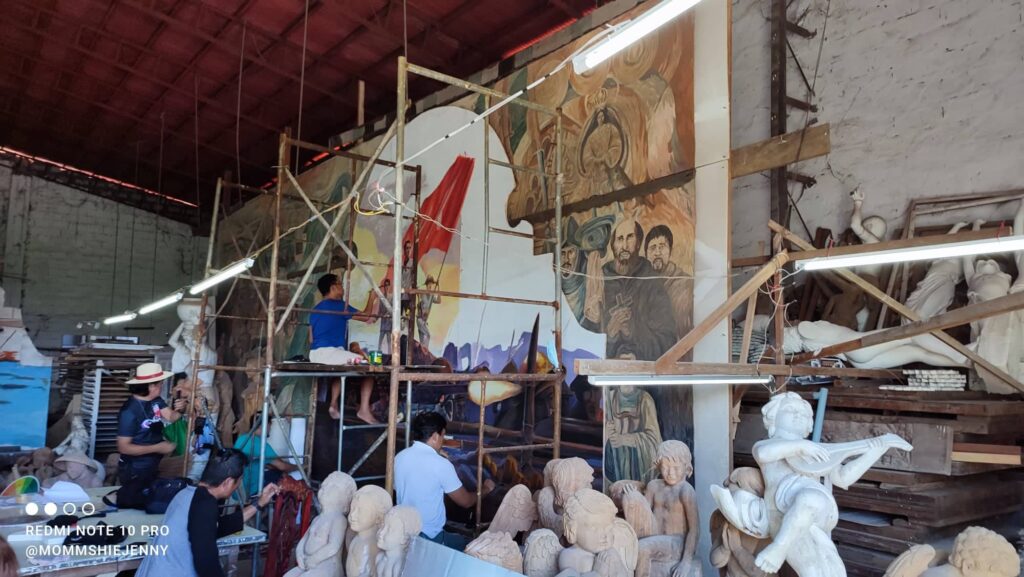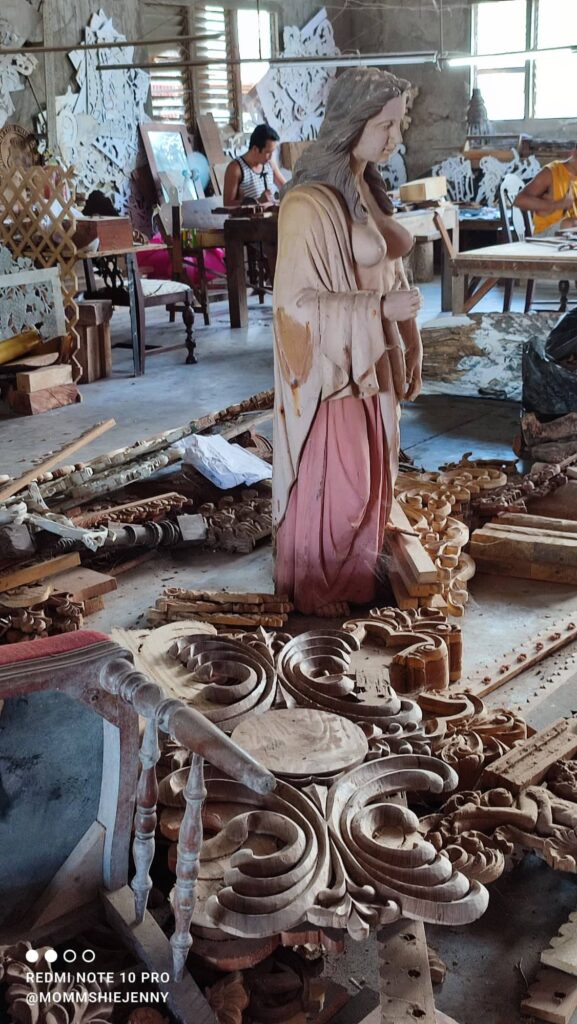 In many of their murals, ceilings and walls are intricate fiberglass mosaics, bricks, and paintings crafted by their in-house artists. The houses uprooted in their original places or even the replicas are repaired and made inside by these skilled people.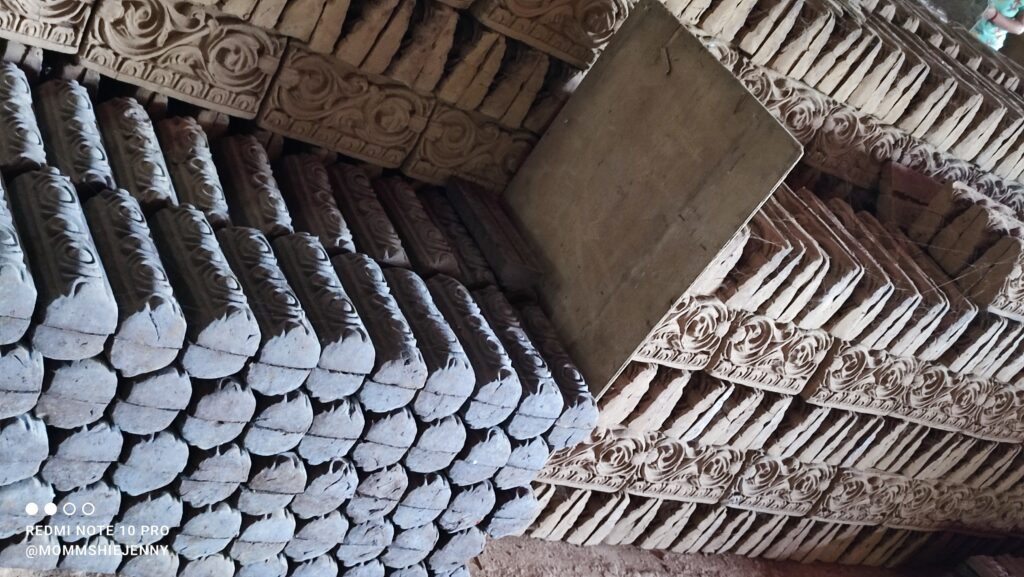 You can see, feel and witness artistry and craftsmanship through their workshop tour and personally watch how those materials are made.
Las Casas also mounts special events and we were fortunate to attend Rico Aunzo's art exhibit featuring Pedro Masipag, which is Juan Tamad's counterpart. Rico is a self-taught visual artist living in Tanay, Rizal, and is one of the most successful and promising artists in the country today. His masterpieces are at the Hotel De Oriente until October 5.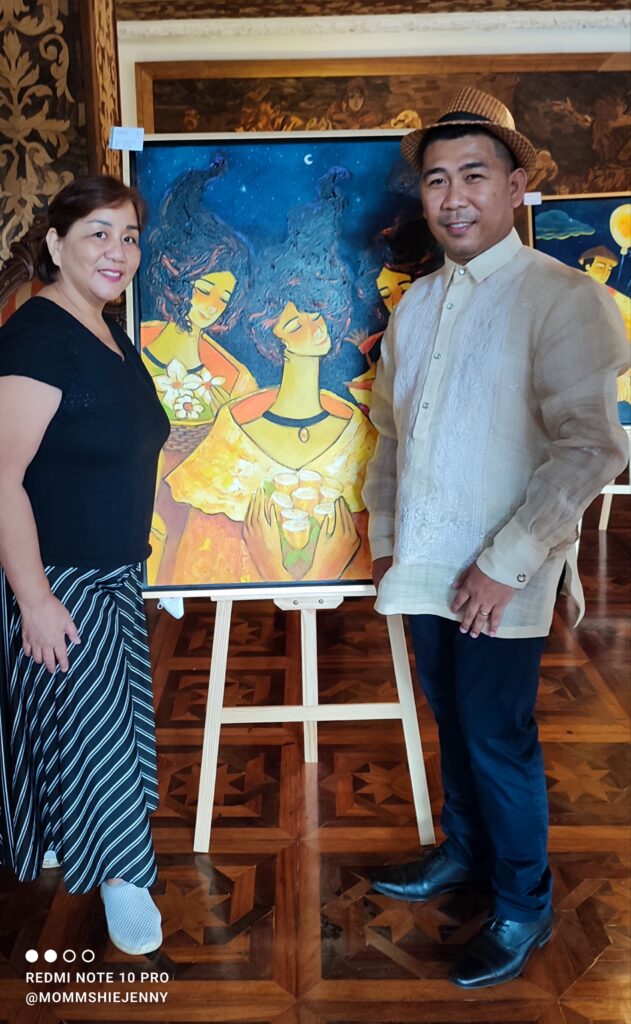 The resort is also a sought-after venue for special occasions such as weddings and renewal of vows which we encountered during our stay, with 400 guests in tow. Wow.
With all these activities you can do inside Las Casas Filipinas de Acuzar, overnight is not sufficient enough! So I will definitely be back!
For bookings and more info about Las Casas Filipinas de Acuzar please visit their website https://lascasasfilipinas.com/ and Social Media Pages: https://www.instagram.com/lascasasfilipinasdeacuzar/   https://www.facebook.com/LasCasasBataan