When you hear Jose Mari Chan and Mariah Carey chanting their famous seasonal songs through the airwaves, it just means one thing – Christmas is near! It is that season when we indulge ourselves with our favorite foods.
And through the years, we see the usual dishes prepared by the family – Lechon, Lengua, Chicken Galantine, Beef Morcon, etc. I am honestly tired of cooking and eating the same ones year after year. Why not have a fresh and healthy selection this year? Introducing, Salmon HQ.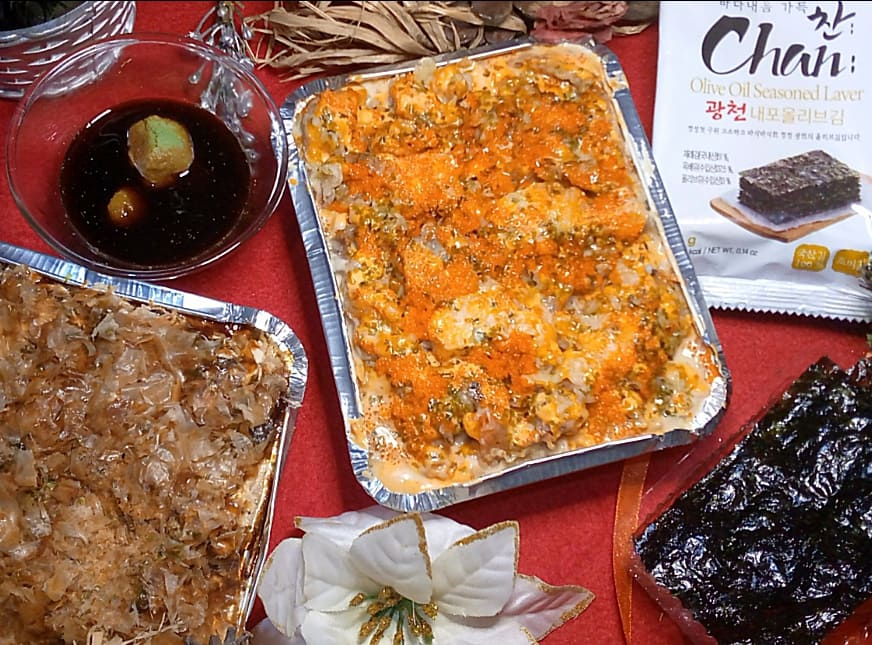 Salmon HQ offers the best sushi bake this side of the Metro. What sets them apart from the others is that you can still indulge in their sushi bake because they substitute the rice they use with cauliflower for those who are mindful of their weight or are trying to lose weight for a small price difference.
Salmon HQ's sushi bake is definitely one of the best sushi bakes I have tasted since they have become known. Adventurous diners will definitely love their Aburi Baked Scallop Baked Sushi or their Takoyaki Baked Sushi. Both I and my son agree that Salmon HQ doesn't scrimp on their ingredients. I just love their packed layers of rice, veggies, and main meat portion. Truly heavenly!
This Salmon Cake is truly a revelation for me. I can't eat all of it in one sitting! It is meant to be shared, Mommshies! Imagine my surprise too when I realized that the cake is not all just Tuna or Salmon. Inside is a layer of sushi rice, seaweed salad, kani and ebiko. What a filling, premium filling!
A must-try is their newest offering, the Poke Nachos. If you really know me, you will not dare ask me to dine in a Japanese restaurant and order anything raw like Sushi or Sashimi. But after having tasted the Poke Nachos, I became a convert! I just can't get enough of those soft and chewy, salty, sweet, spicy, Umami, Salmon, and Tuna! Trust me, you won't regret it because it will be the experience of a lifetime.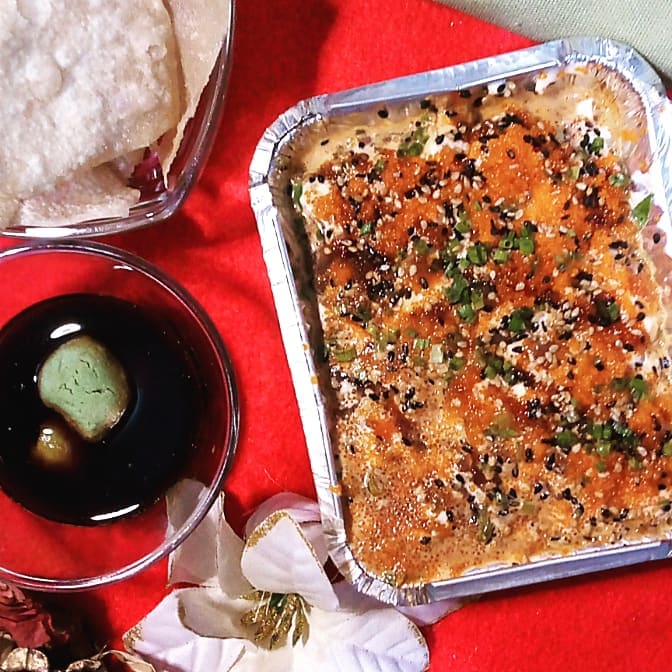 I know for a fact that I saw a Seafood Pasta which I am saving for my last bite. Oh my, since my son loved it so much, he devoured all of it! He didn't save even just a teeny weeny portion! Poor me.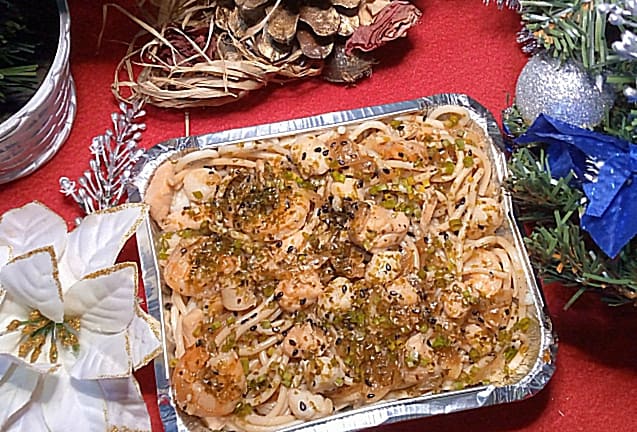 Check out their latest offerings: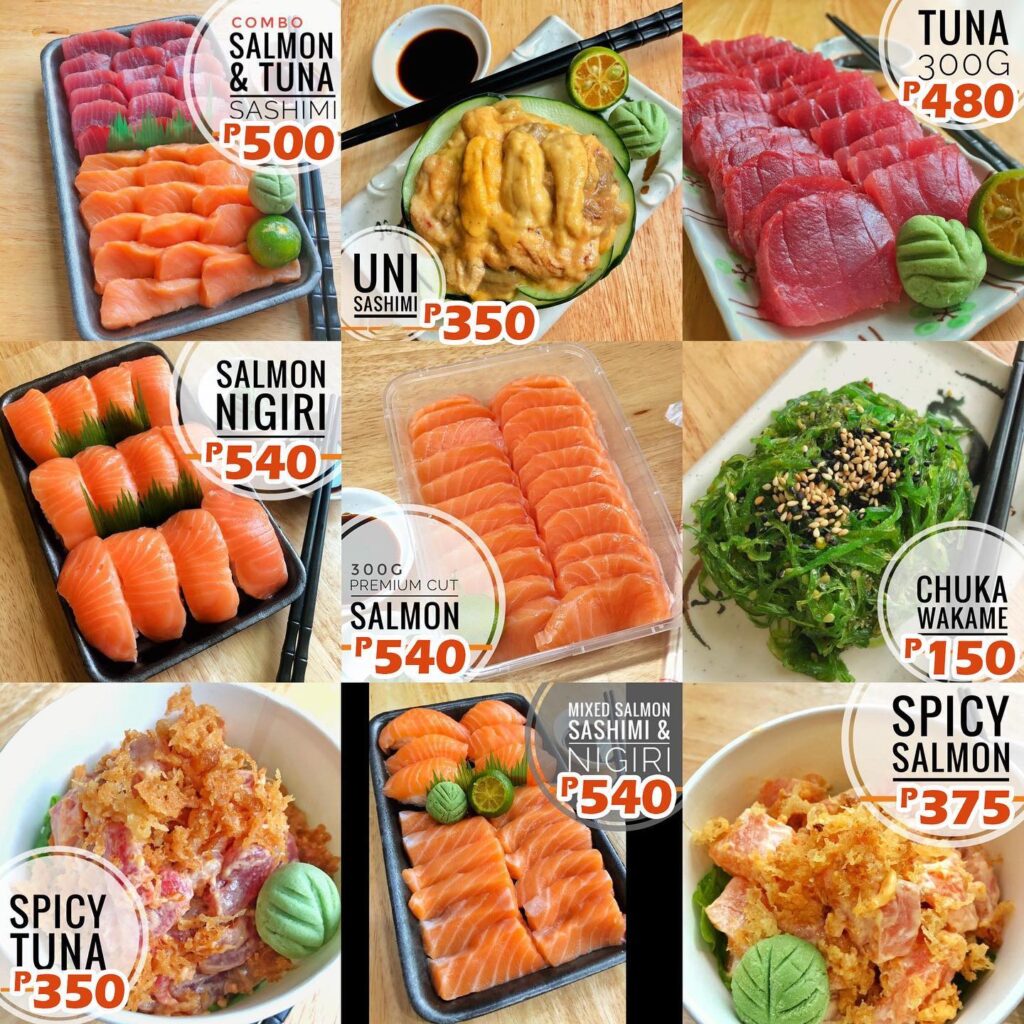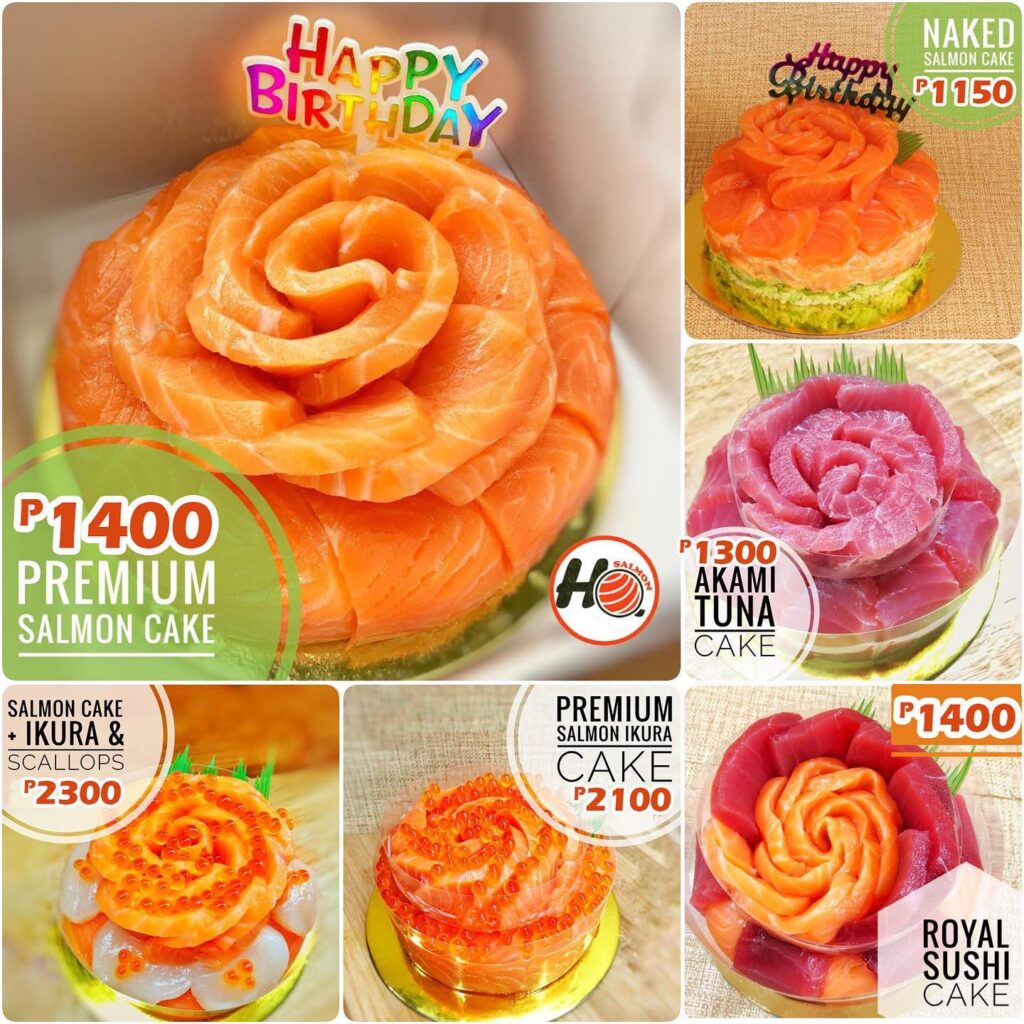 Christmas spread doesn't have to be too grand. Have the freshest and healthiest delicious feast without breaking your piggy bank this season.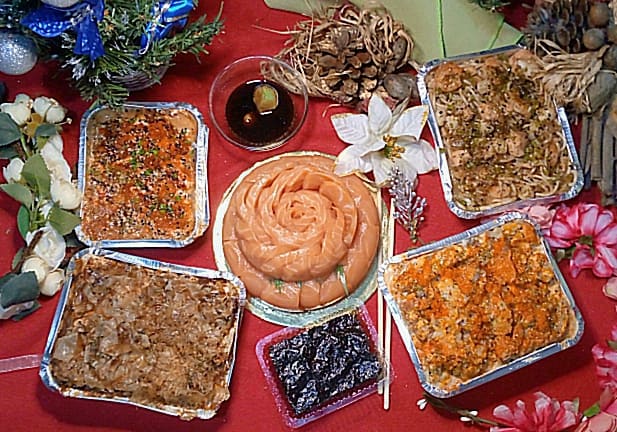 To order, message them on their Facebook Page.