Filinvest Land Inc. turned over to the City of Dagupan, Pangasinan 170 sacks of rice, 1650 packs of canned goods, and 4,300 packs of noodles to help around 165 families evacuated due to severe flooding caused by strong and sustained rainfall from Severe Tropical Storm Maring (Kompasu) last week. Maring also left P 263 million worth of damage to the province. 
Dagupan City Mayor Marc Brian Lim received the donation on October 23 from Filinvest. "My sincere gratitude to the Filinvest Group for this very timely donation for Dagupan. Your contribution will definitely help those gravely affected by this calamity. It came to my knowledge that you are reaching out not just to us Dagupenos but to other parts of the country as well. We all wish you the best in your endeavors," said Mayor Lim.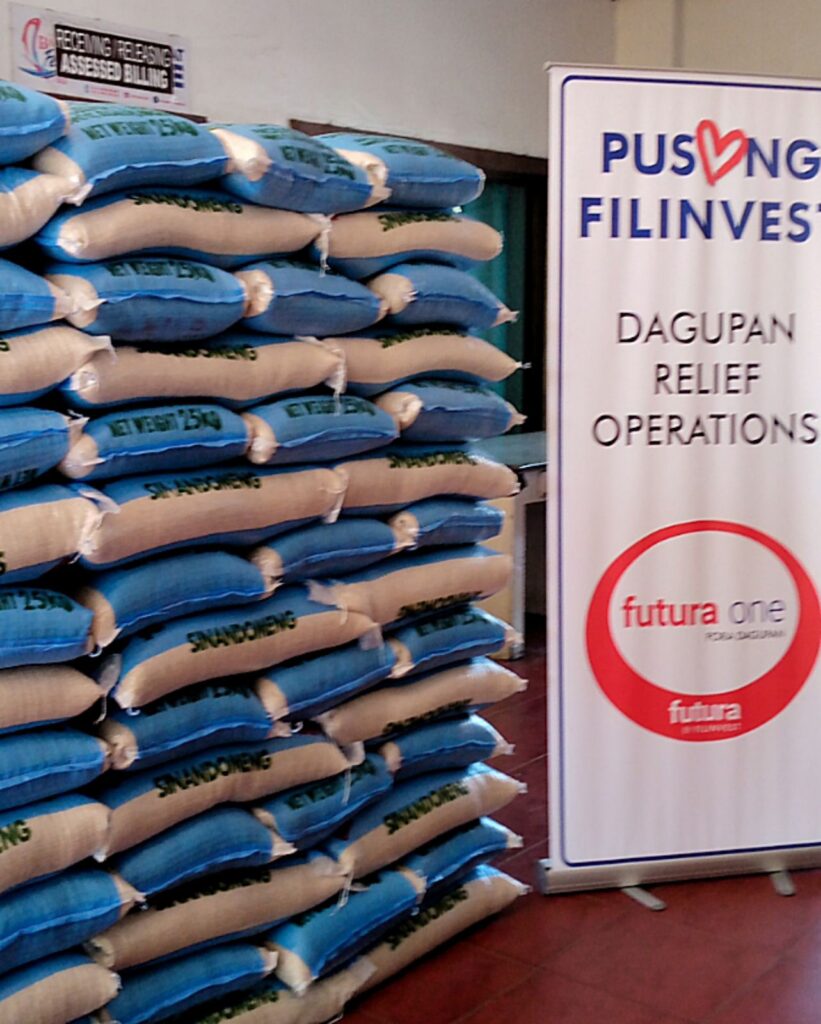 In an interview, Filinvest Land Executive Vice President and Chief Strategy Officer Tristan Las Marias said, "Filinvest is committed to being an active and supportive member of any community where it operates. When we heard the news that 31 barangays were flooded and families were being evacuated in Dagupan, we knew right away that the City will need help to provide food for them for days. This is why we immediately mobilized our team to send relief and we are happy to be amongst the first from outside the City to help."
The real estate developer said it has been Filinvest's advocacy to help our countrymen at times of calamity as a way of giving back to the people and partner local governments.
#####
About Filinvest Land, Inc. 
Filinvest Land Inc. is one of the country's leading full-range property developers. For almost 50 years, the company has built a diverse project portfolio spanning the archipelago including large-scale townships: Havila (306 hectares), Timberland Heights (677 hectares), and Manna East (60 hectares) in Rizal, Ciudad de Calamba (350 hectares), City di Mare in Cebu (50 hectares) and Palm Estates in Talisay City (51 hectares). FLI has since built more than 200 residential developments across the country.
FLI owns 20% of Filinvest Alabang, developer of Filinvest City (244 hectares), a central business district in southern Metro Manila. FLI is also developing two townships in the Clark Special Economic Zone: its industrial and logistics park and mixed-use development at New Clark City (288 hectares) and Filinvest Mimosa+ Leisure City (201 hectares) in partnership with Filinvest Development Corporation.
For more information call (02) 850-0888 or (0917) 877-0888 or log on to www.filinvestland.com