Have you ever wondered what Cetaphil means? "Cet" comes from Cetearyl Alcohol, a hydrating agent. Meanwhile, "phil" comes from a Greek word meaning love. In essence, Cetaphil is the love of moisturizing and soothing skin.
That the word comes from a chemical should be no surprise: Cetaphil built its success on a product that filled a genuine dermatological need. In 1947, a pharmacist created an effective skin cleanser that did its job, without fuss or frills. That product was the Cetaphil Cleansing Lotion, and many years later is known today as the Cetaphil Gentle Skin Cleanser.
This iconic product is made for all skin types and all ages, and hydrates as it cleanses after just one use. It soothes and replenishes the skin's moisture, preserving its natural barrier. It has been clinically tested to be gentle at removing dirt, makeup, and impurities. The Cetaphil Gentle Skin Cleanser is hypoallergenic and fragrance-free.
Today, the brand has expanded to a line-up that includes a spectrum of everything you could want: moisturizers, cleansers, skin brightening, sun care, and baby care. Cetaphil is committed to ensuring that users will always have gentle yet effective skincare that is proven to strengthen and protect sensitive skin.
That is why the brand is the authority in skincare: Cetaphil understands that healthy skin, despite skin sensitivities, is integral to an overall healthy life. Every product works.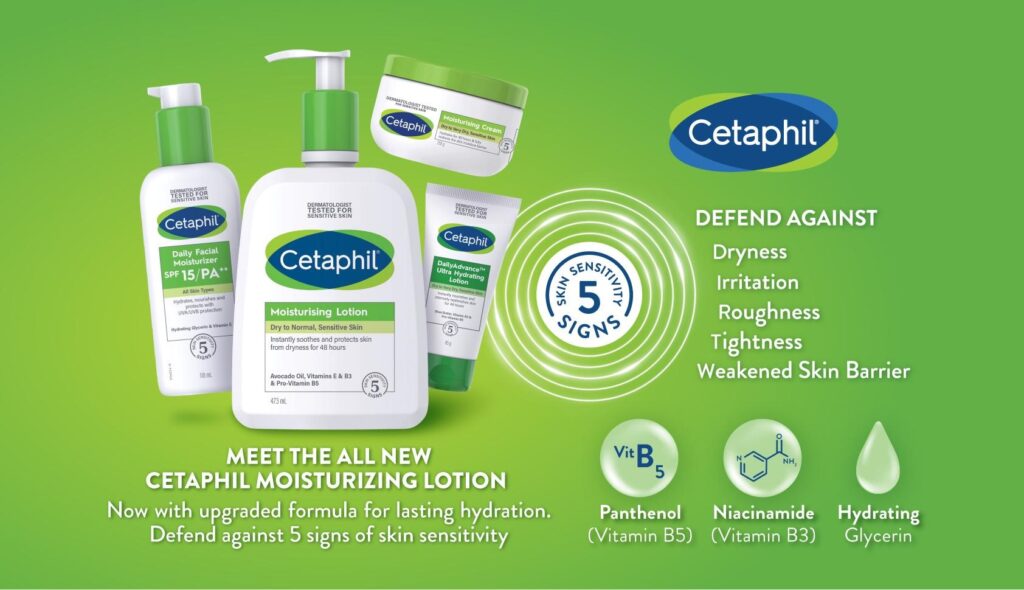 One such product is the Cetaphil Moisturising Lotion which is an example of the brand's ethos of never settling when it comes to skincare: an improvement is always possible. It has been reformulated, with new ingredients like glycerin (to help prevent dryness), niacinamide (to strengthen the skin barrier), and panthenol (to soothe and restore dry skin).
For those with very dry skin, the Cetaphil Moisturising Cream is ultra-rich and clinically tested to accelerate skin repair. It instantly rehydrates skin and maintains hydration for 48 hours after a single application, restoring the skin barrier with complete recovery after one week.
Cetaphil continued its practice of partnering with dermatologists to ensure that the Cetaphil Moisturising line fulfills its promise of serving users with patients with sensitive skin. The product was studied in-vitro, evaluated across 23 clinical subjects, and tested on nearly 1,000 subjects.
Lightweight and fast-absorbing, the Cetaphil Moisturising line is clinically proven to fight the Five Signs of Skin Sensitivity: you no longer have to worry about a weakened skin barrier, dryness, irritation, roughness, and tightness. A single application provides 48-hour hydration and immediate relief.
To celebrate the re-formulation of the Cetaphil Moisturising line, Cetaphil welcomed guests to the Sensitive Skin Lab last August 31 at the Maybank Performing Arts Theater, BGC. The lab is a sensorial and educational event for the benefit of users to know what products should be used to target specific skin issues. Attendees were encouraged to learn why having healthy skin is the gateway to a healthy mindset.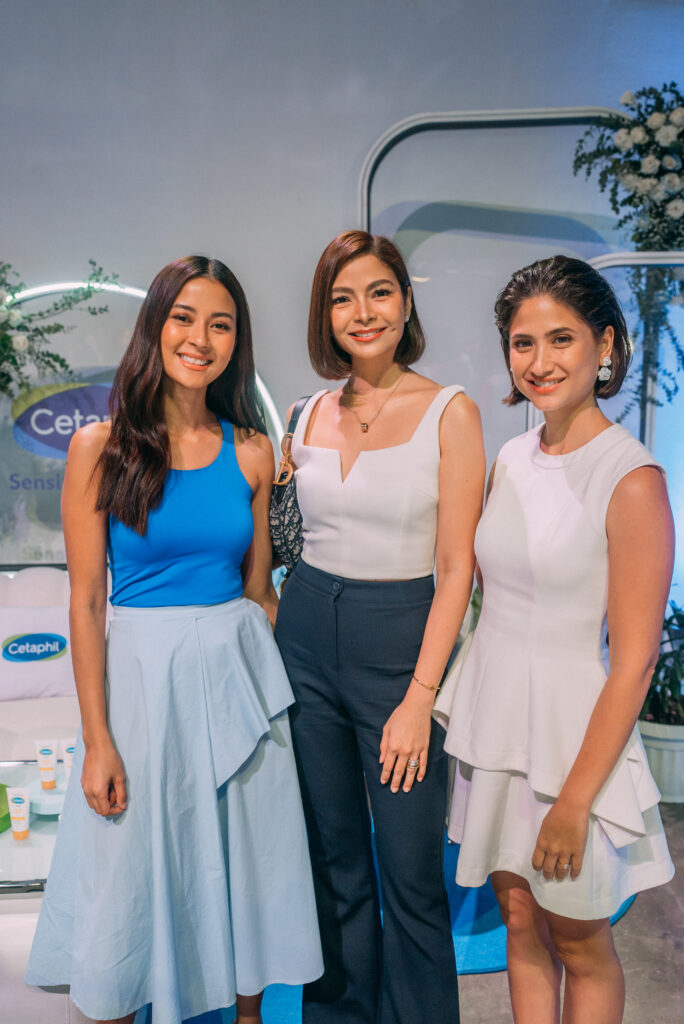 Along with the Cetaphil Moisturising Lotion and Moisturising Cream, other products that were highlighted were the Gentle Skin cleanser and Cetaphil Sun SPF50+. In keeping with Cetaphil's standing as the leader in the sensitive skin space, guests were able to chat with key Dermatologists about their specific skin needs and the ingredients needed to target these.
The new and improved Cetaphil Moisturising Lotion and Moisturizing Cream are now available in Mercury Drug, Watson's stores, supermarkets nationwide, and at the official Cetaphil Philippines stores in Lazada and Shopee.