A home they can finally call their own.
Through the ebb and flow of the AAP organization, it has always been homeless. The current set of officers led by master visual artist Fidel Sarmiento, wants to bring the AAP to new heights with its own home, a base, an office/gallery, and an educational center.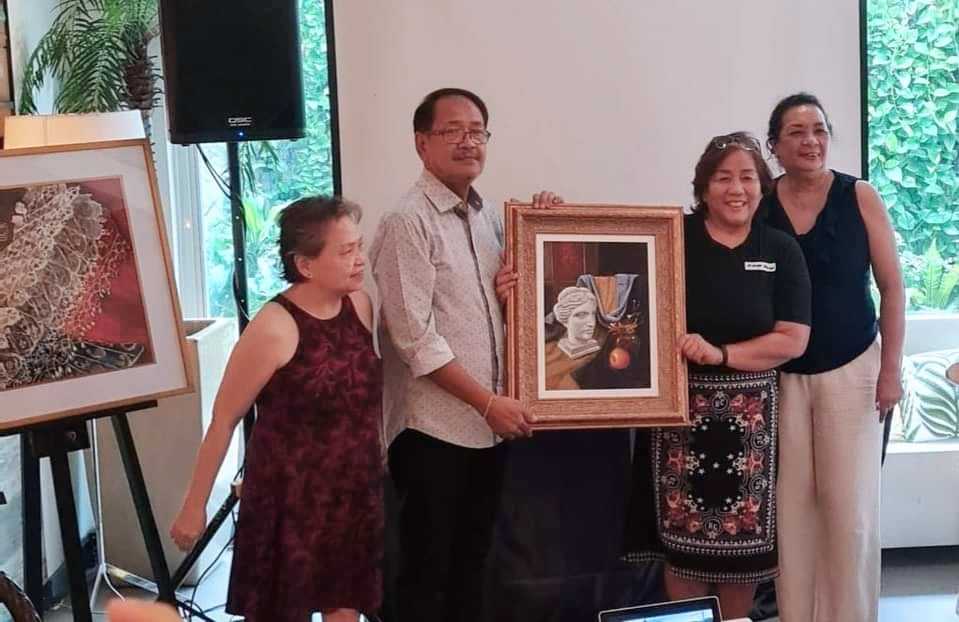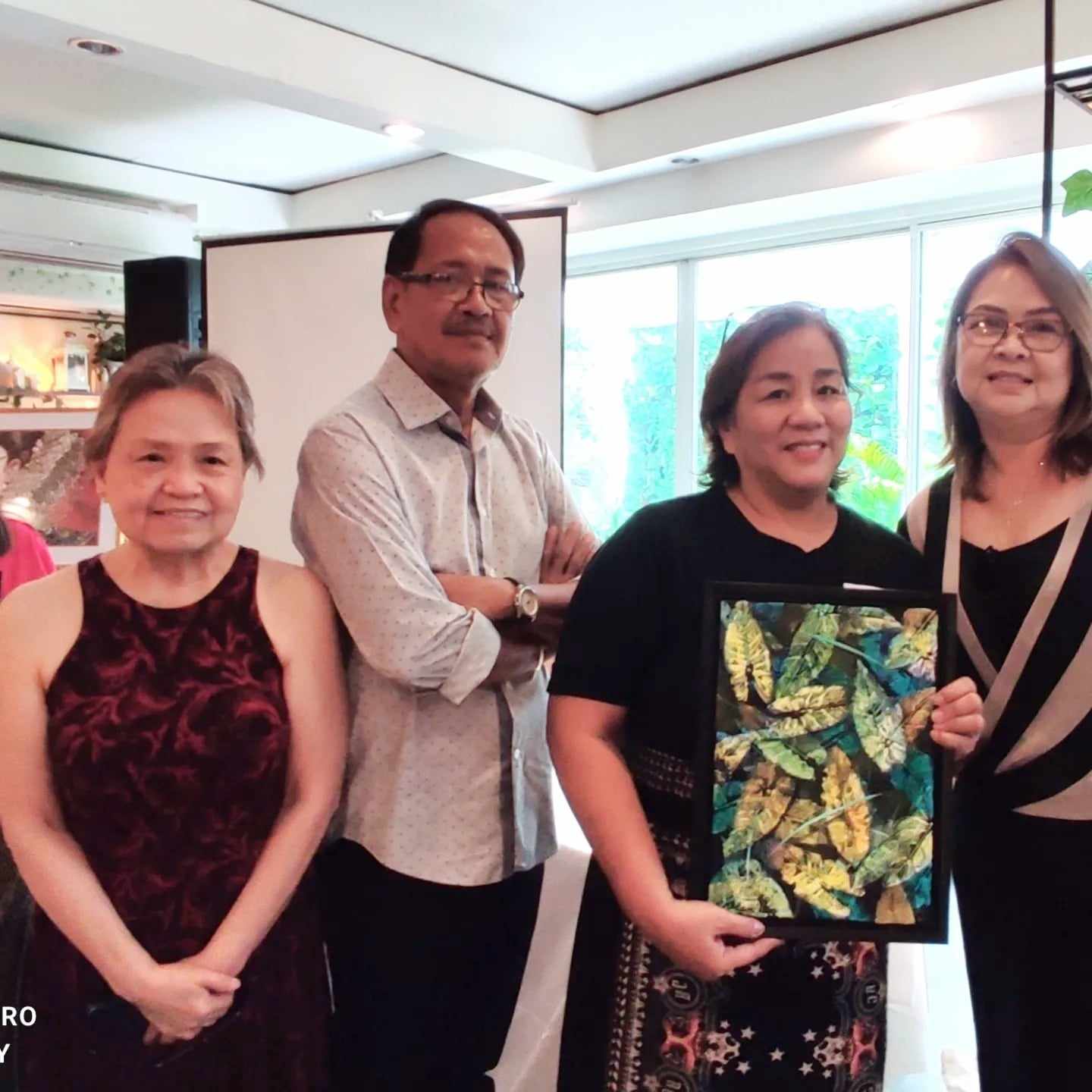 Together with hardworking AAP officers – Roger Santos, vice president, Margaret Lim, secretary, Monette Alvarez, treasurer, and Lulu Olan, Board Director, and their network of friends, the artists are painstakingly painting stroke by stroke, color by color, their biggest collaborative OBRA MAESTRA – the AAP Home.
With 12,000 members, the AAP is now the biggest and oldest umbrella national artists organization although founded by Purita Kalaw Ledesma as a social group in 1948. Its rich history boasts national artists and international luminaries – Vicente Manansala, Jose Joya, Ang Kiukok, Jerry Navarro, Frederico Aguilar Alcuaz, Botong Francisco, and living legend BenCab.
What triggered the passion for having their own place?
During an exclusive media gathering, Sarmiento shared, "The need for an AAP Tahanan became imperative when we were unceremoniously booted out in 2014 from the Kanlungan ng Sining or Art Haven in Rizal Park."
From 2002 to 2014, the AAP paid 12 paintings monthly as rent money to the National Parks Development Committee. He rattled off artists who started their careers at the Kanlungan, namely, Randalf Villa, Emmanuel Balboa, Mark Louie Gonzales, Averil Paras, Joseph Villamar, and Robert Fernandez.
But in 2014, NPDC's new chief padlocked the Kanlungan for office purposes. "And as fate would have it, a few months after, a huge tree fell on its roof, blocked its entrance, and made the building useless, " related Sarmiento.
With the padlock in his mind, he vowed to build a permanent AAP house "to avoid being at the mercy of revolving government officials." Inspired by the two successful artists co- sponsored auctions/fundraisers for Ondoy and Ormoc victims, respectively called Artabang 1 and Artabang 2, in Cebu with Michael Dino, Secretary for the Visayas, Duterte time, Sarmiento pushed for Artabang 3 with the Cebuanos. But this time proceeds will fund the first-ever AAP Home.
AAP Secretary Margaret Lim, a watercolor Hall of Famer, said, "We asked 80 plus artists to donate their paintings for a one-night auction on Dec. 19, 2019, where we raised P4.5 million."
After scouring Metro Manila, the AAP's limited budget brought them to Barangay Ulat, Silang, Metro Tagaytay, for the next step to their dream home, buying the P1.8 million 200 sqm lot. Covid slowed the building process.
After the March 2022 groundbreaking, expenses piled, from taxes to steel bars, from weekly payroll to materials, etc. The contractor/engineer, John Morales, is pro bono—architectural design by Sarmiento, pro bono. The sculptural facade will be pro bono by famed artist Sam Penaso.
Donations in kind trickled. An artist donated 10 cement bags and another 20 bags.
In the third quarter of 2022, SM offered the Podium and Aura for the artists to put up fundraising exhibits where they generated less than a million pesos.
A few students of Sunshine Place in Jupiter, Makati, where Sarmiento teaches painting thrice weekly donated a couple of millions in cash and kind.
But construction halted at the start of 2023 and started anew in late March from donated materials through Wilcon Home Depot and other generous art patrons.
And now finally, after 75 years, a visual manifesto is soon to rise on a 200 sq m lot in Silang, Cavite, Metro Tagaytay, a tiny two-story with big dreams, a forever home by artists for artists, a yearning incubated 75 years ago since the inception of the Art Association of the Philippines (AAP).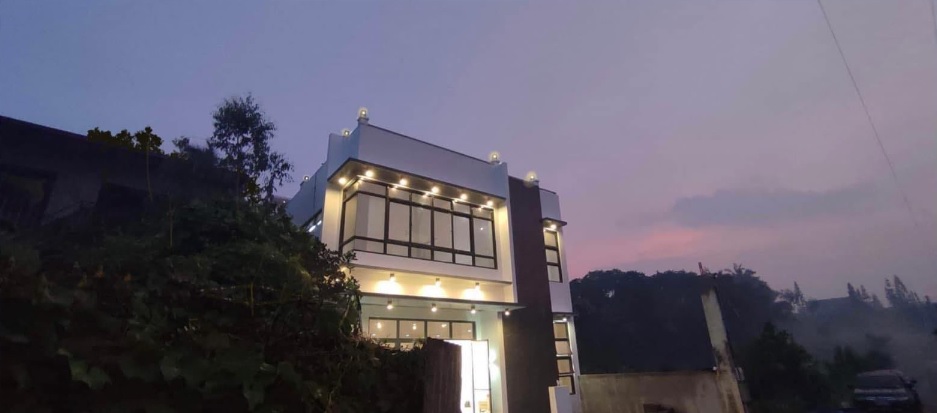 The AAP Tahanan aims to:
1. Be a central office for different groups of artists from Luzon, Visayas, and Mindanao.
2. Be a gallery as well for out-of-town artists who need to exhibit their works but cannot afford accommodations.
3. Be an educational center for visual arts for high school students by conducting regular workshops.
4. Be the face of the Filipino Artist to the world.
Bringing this vision to life still needs things to be done so donations can be forwarded to AAP Home – ART ASSOCIATION OF THE PHILIPPINES, INC. Acct # 122-124181-2
CHINABANK.
More power to the AAP!