If you are looking for the perfect Christmas gift to give a first-time mom, you may want to consider some of these personal recommendations by celebrity mom Solenn Heussaff-Bolzico!
Awaiting the newest member of the family, Solenn shares how she's taking everything in stride, which all moms, especially first-time moms can relate to all too well.
"I have always been very open about the fact that motherhood was not a walk in the park for me," she shares. "I think that as a celebrity, it's very important for me to share these things with everyone so that other moms know that they are not alone in their struggles. Things can get pretty rough, but if I can overcome it, so can you."
She adds, "Nothing will ever really prepare you for motherhood. Nothing. Especially during the first few months after giving birth to Tili, there were days when I would just ask myself, 'When will it end? When will we get proper sleep again?' It's not a bad thing. We are entitled to feel tired. But of course, as moms, we must let our love for our family always take over. But, again, this doesn't mean that we cannot ask for or expect help."
But even with all the challenges of raising a toddler, Solenn still prioritizes healthy skin for Tili above anything else as this is the foundation of a healthy childhood. And for Christmas, Solenn shares the gift of healthy skin with her fellow moms through her recommendations.
"I believe that healthy skin should be essential to every baby, that's why I'm so happy to share with you the products that help me raise Tili into the happy and healthy toddler that she is today!"
Here are Solenn's top gift picks for Christmas: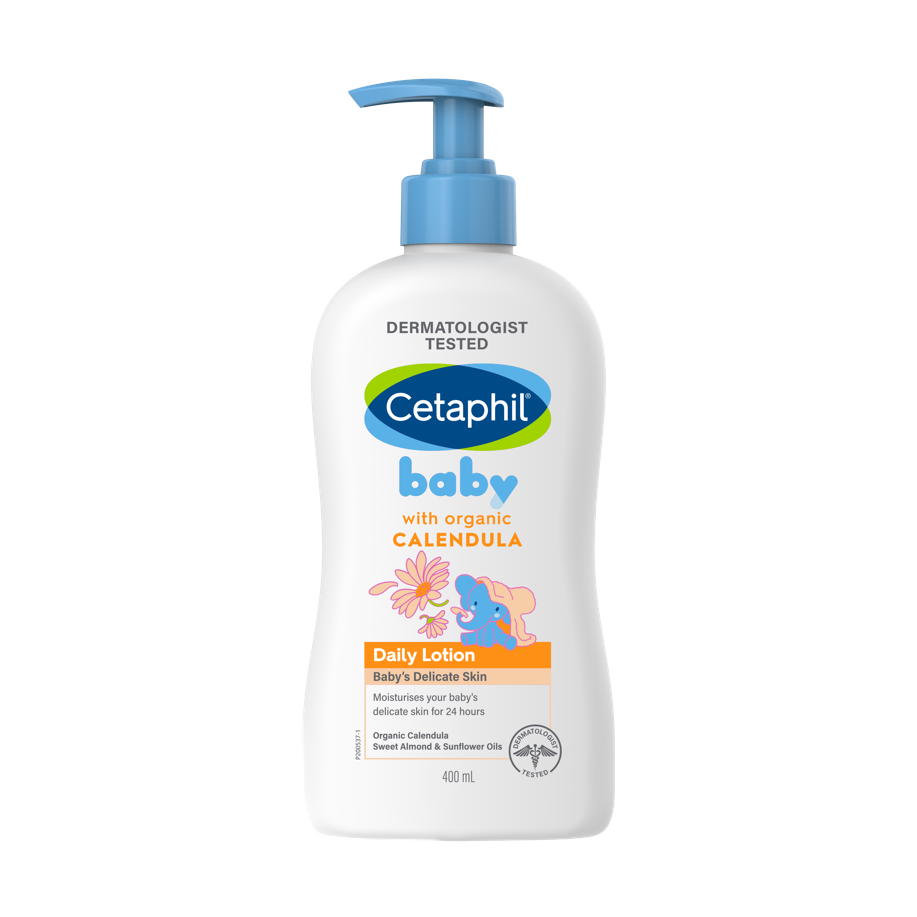 1. Cetaphil Baby Daily Lotion with Organic Calendula
First on Solenn's list of recommendations is the newest product line from an acclaimed sensitive skincare brand for babies, Cetaphil Baby. The Cetaphil Baby Calendula range is composed of three products, which include the Cetaphil Baby Daily Lotion with Organic Calendula. The Daily Lotion provides baby's skin with 24-hour hydration to help soothe and calm sensitive skin. Formulated with calendula, sunflower oil, almond oil, and Vitamins B5 & E, the Daily Lotion is clinically proven to prevent baby's skin from drying out.
2. Cetaphil Baby Wash & Shampoo with Organic Calendula
Another product under the Calendula line is the Wash & Shampoo, which is specifically designed for head-to-toe use and is hypoallergenic and enriched with Calendula and Aloe for up to 8 hours of long-lasting moisturization. It also helps smoothen, soften, and improve skin texture, perfect for everyday use.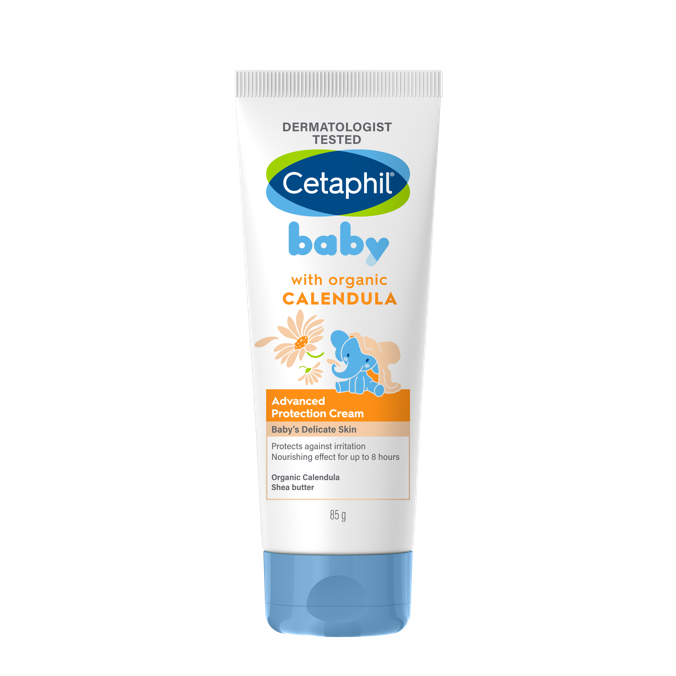 3. Cetaphil Baby Advanced Protection Cream with Organic Calendula
Finally, there's the Advanced Protection Cream under the Calendula line, which is used for babies experiencing irritation & rough skin patches on cheeks, knees, elbow areas, or under those chubby folds. "This is especially great now that we're experiencing colder days, that's why Tili loves it so much whenever I apply the Advanced Protection Cream before going to bed."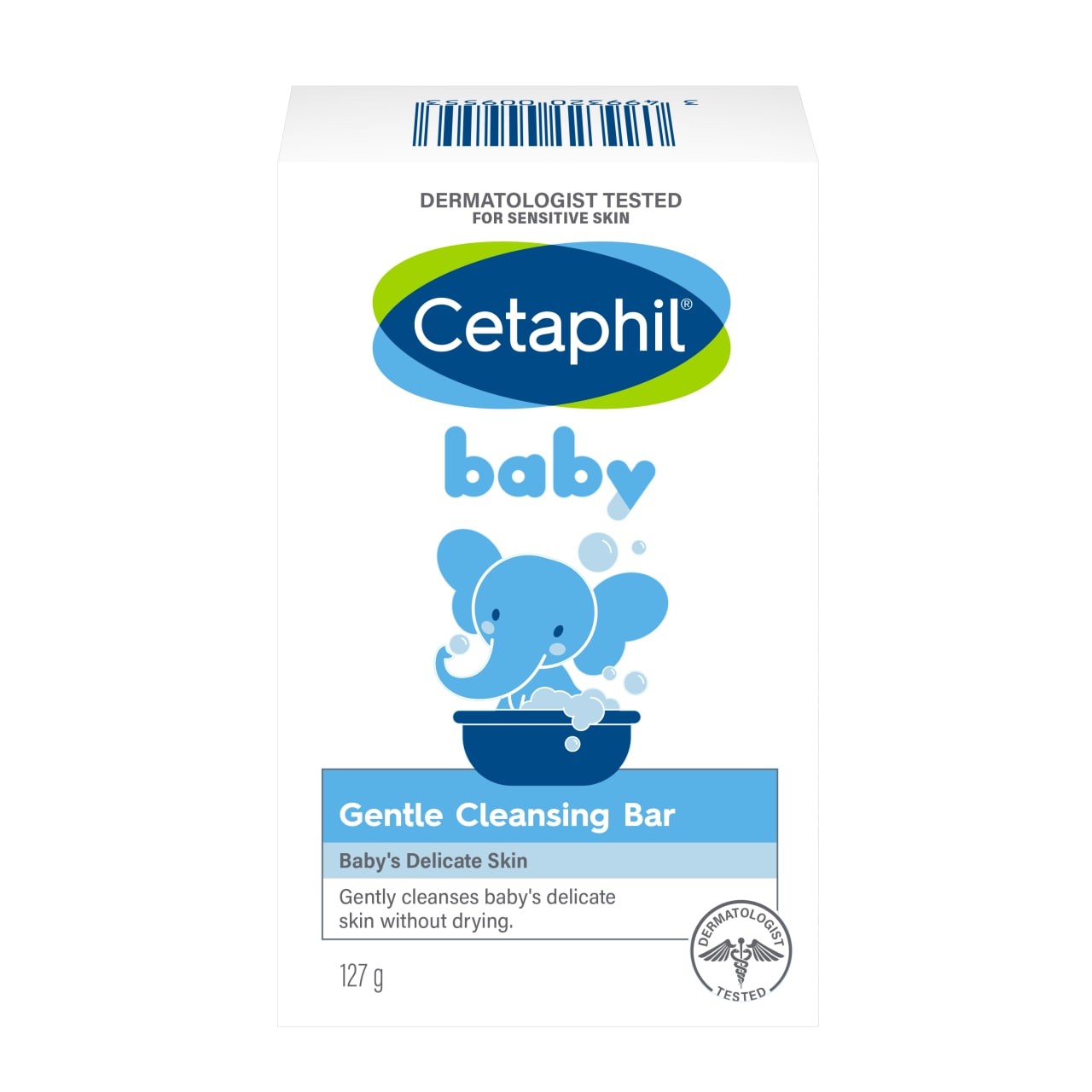 4. Cetaphil Baby Gentle Cleansing Bar
As Tili grows to be an active toddler, playtime is part of her everyday routine. Before and after playtime, mealtime, or anything in between, she already knows the importance of proper handwashing. The Gentle Cleansing Bar blends into a rich lather that gently cleanses and gives a moisturizing feeling to delicate skin. "We love this because it does not dry out her skin even with frequent washing."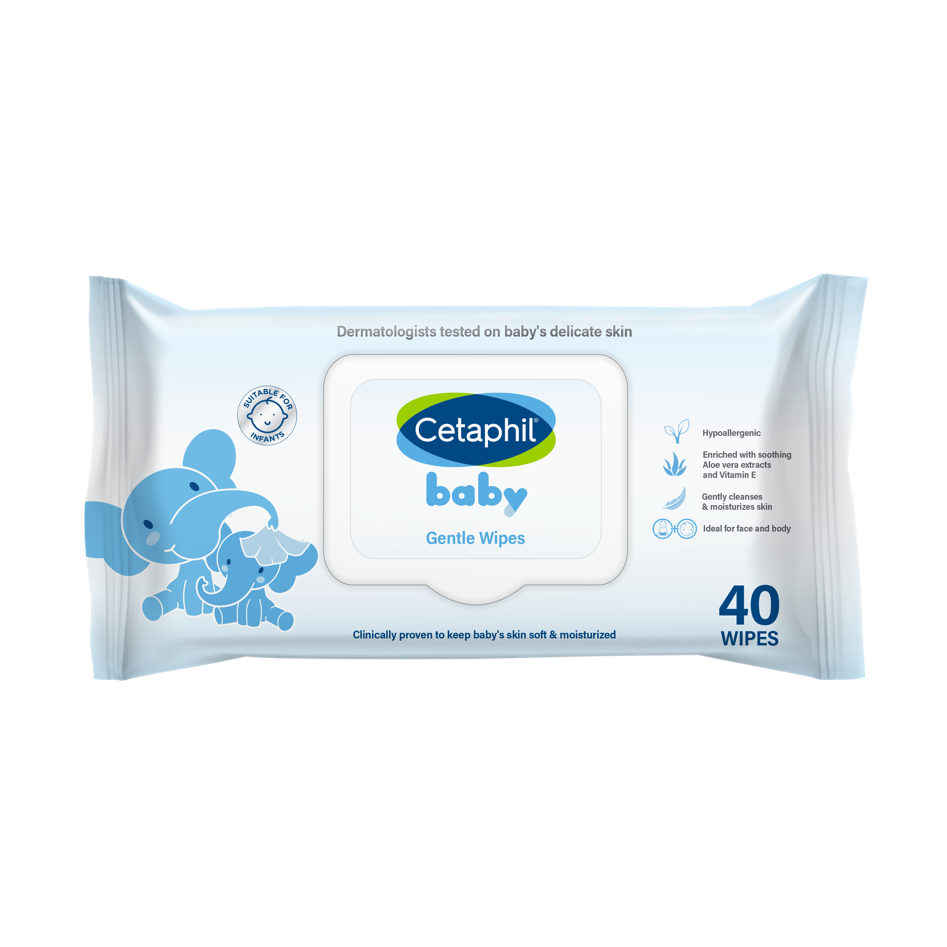 5. Cetaphil Baby Gentle WipesBaby Wipes may be one of the last things that you'll think about giving someone, but for first-time moms, this is a definite must-have! Cetaphil Baby Gentle Wipes gently cleanses and moisturizes the baby's delicate skin with its hypoallergenic formulation. It is made from 100% plant-derived fabric and has natural ingredients like Aloe vera and Vitamin E. It also helps prevent the baby's skin from drying out, making Cetaphil Baby Gentle Wipes ideal for the face and body use of the baby's delicate skin.
And if you're planning to buy these essentials right in time for the holidays, then don't miss out on a variety of amazing deals and discounts from Cetaphil Baby! Just visit the official Cetaphil Flagship store in Shopee and Lazada to add-to-cart and check out Solenn's top picks.
"At the end of the day, Christmas is all about spending time with your loved ones, so any gift you'll be able to give will be greatly appreciated by the receiver," shares Solenn.
Cetaphil Baby is available in Watsons and Mercury Drug Stores, and on e-commerce sites like Lazada and Shopee.